Saturday, March 27, 2010
Posted by Sarah Braudaway-Clark at 9:24 PM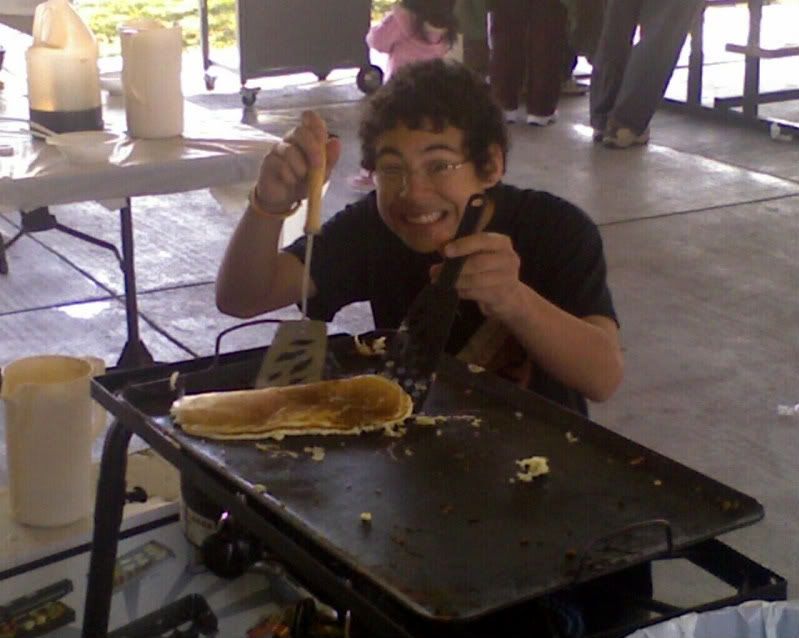 Mom, today I learned that my nephew, William, rocks the griddle.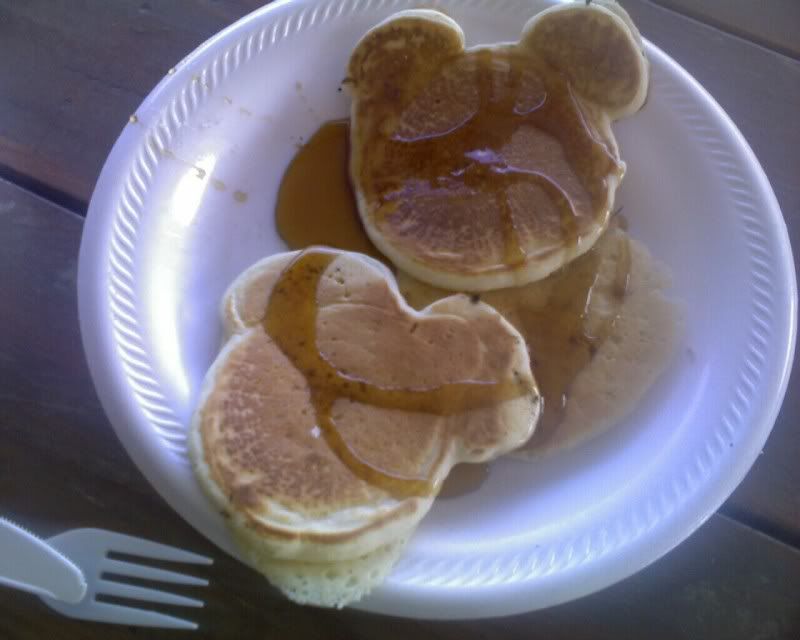 I learned that my friend, Debbie, can make Mickey Mouse pancakes without a frame.




And that the teenage boys at church can make a guitar. (They were shooting for dinosaur, but guitars are good too.)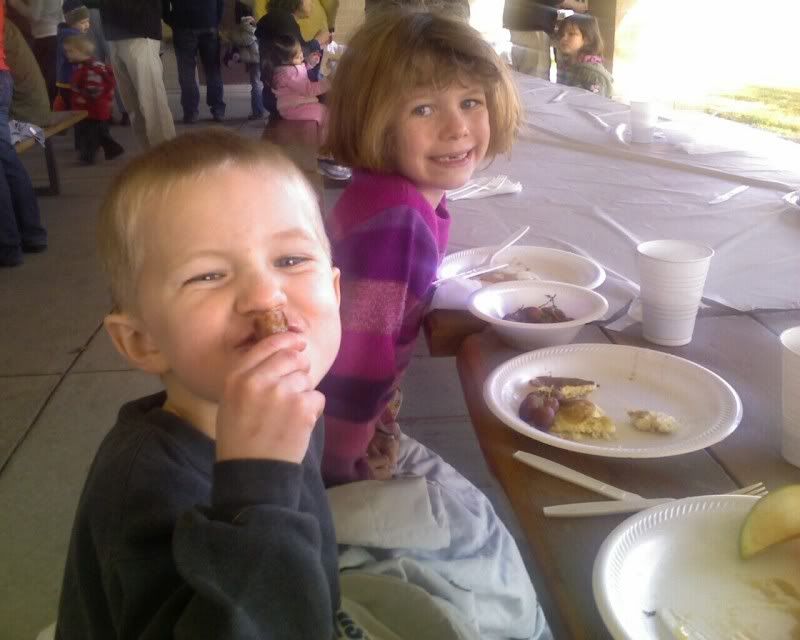 And I learned that there's absolutely nothing better than a good breakfast I don't have to cook. Also, Michael's got a sausage Hitler thing going on today. I'll be addressing that...