Tuesday, July 6, 2010
Posted by Sarah Braudaway-Clark at 4:04 PM
This week, I've started a new gig over at Mahalo.com, moving from a sporadic freelancer to a regular and more active Guide position I'm very excited about. I chose the subject of Velo Cardio Facial Syndrome, the syndrome my oldest son has been affected with since birth, as the topic for my first page as a Mahalo Guide. (Write what you know, right?)

So, VCFS, aka 22Q11.2 Deletion Syndrome, has been on the brain for the last two days...well, more on the brain than it is every other day. In my research yesterday, I came across this beautiful video that was made to raise awareness of this disorder, which is one of the the most common of genetic disorders and also one of the least known.

So, if you'll permit this blogger, I'd like to make you more aware of a syndrome that may affect someone you know. These kids often go through more in their first years than most adults go through in 30. To add my own VCFS warrior to the slideshow, I'm adding my son Aaron's picture and list of symptoms here. There will never be a cure for what he has, but the more awareness we have of VCFS, the more we can do to help kids and their families build better lives.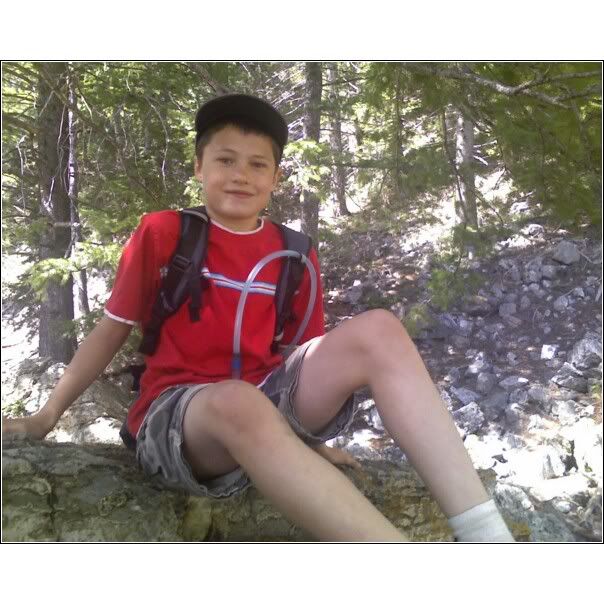 Aaron, age 13. Tetralogy of Fallot (heart defect) repaired 1/98, severe speech and language delay, submucous cleft palate repaired 9/01, low muscle tone, developmental/social delays, learning disability, heart valve regurgitation (ongoing), Generalized Anxiety Disorder, ADHD, other unspecified anxiety or mental health disorder.

Thanks for watching.