Sunday, January 26, 2014
Posted by Sarah Braudaway-Clark at 5:14 AM
When I think of the words, "I took a year off from blogging," I can't help but reframe them in the words of a popular internet meme: "In Soviet Russia, a year off takes YOU!" I think it's because that's the more honest way of stating what 2013 was like for me. I spent a lot of time thinking, "But hey, it wasn't as hard as 2012." Now that 2014 is here, I'm more able to allow 2013 to be what it was, which was a hard year.

But not a terrible one. Some of the stresses we endured I can share below, but there are other things I'm keeping close. Suffice it to say that hard stuff went down, sometimes just to people close to us, sometimes to us, and sometimes, the one spilled over into the other. It was hard, but we're okay.

So, here's a rundown of where I'm at and what you can expect (ha!) from me.

We're still here in Layton, UT, still loving the city and our house. Our big goal for the year is to move from renters to owners by buying the house we're renting, and so far, it's looking good. This does not mean we're averse to things like prayer or energy or whatever the positive form of voodoo is. We are. Send them our way.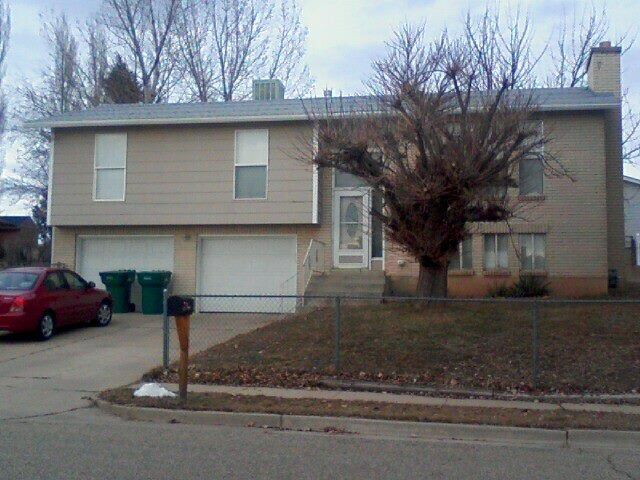 Best part: The Whomping Willow out front.
Your last Miriam update was that she'd been seizure free for a few months. I'm happy to say that she's been seizure free and without any of her previous neurological symptoms for well over a year now.
Follow ups at Primary Children's mean she still gets ice cream, though.




Aaron hasn't been so lucky. :( We're still trying to get him seizure free for longer than 6 months so he can resume learning to drive and hopefully remain seizure free for life. After his latest seizure following Christmas break, he's gotten very serious about taking his supplements and drinking his milk every single day.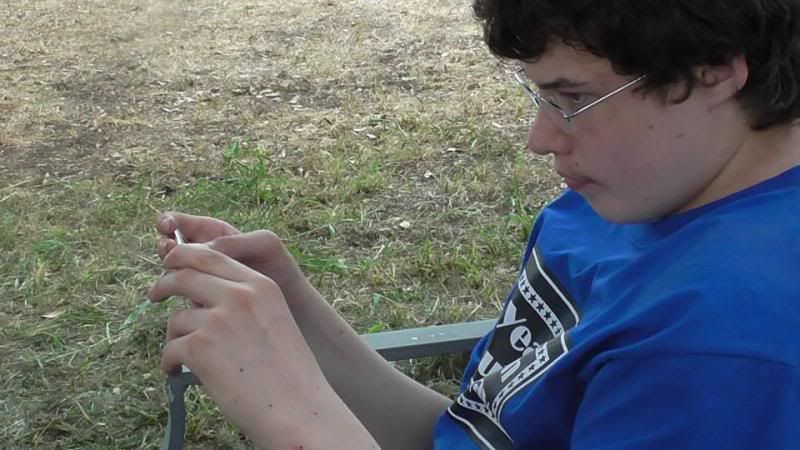 He's equally serious about iPod solitaire.
Cate got all grown up on me, which I think you'll all agree is entirely uncool. She wears contacts now and takes cake decorating classes and dreams of being the next Cake Boss.
Slow the heck down, little woman!
Evelyn thinks she can grow up too. She carries around a viola case half her size and points out her womanly muscles every chance she gets.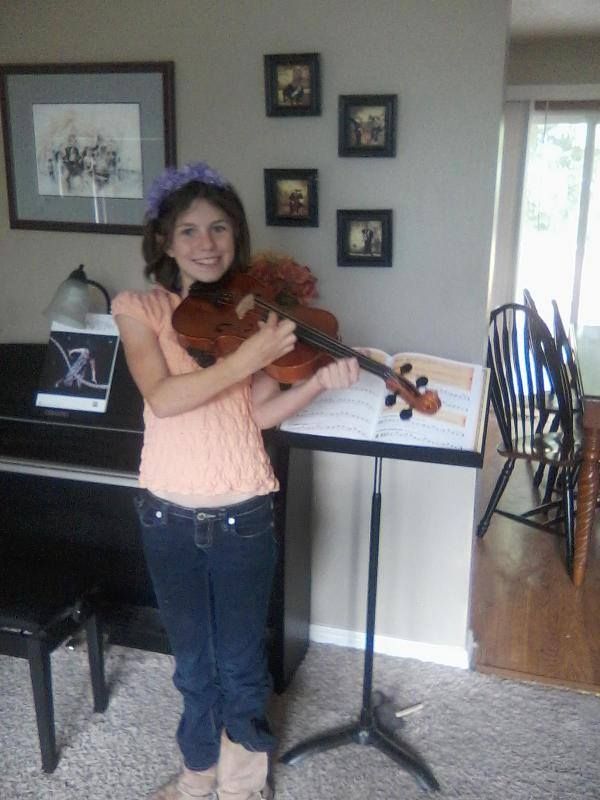 Don't think music is going to save you from my mom wrath, kid.
Michael had the audacity to turn 9 last November. These days, he's all about food and Scouts. Scouts and food.
And food.
Richard fully committed to beardliness which is, as you know, next to Godliness. This blogger will tell you more about how she feels about his beard when she stops fanning herself.
Hubba hubba!
As for me, I still work from home for Datawise, but now I also work a few nights a week at a treatment center here in Layton keeping watch over troubled teen girls while they sleep. I'm also now a third of the way through a masters program and will have an MS in counseling in early 2016. I also haven't exercised or eaten healthy in...months... Oops.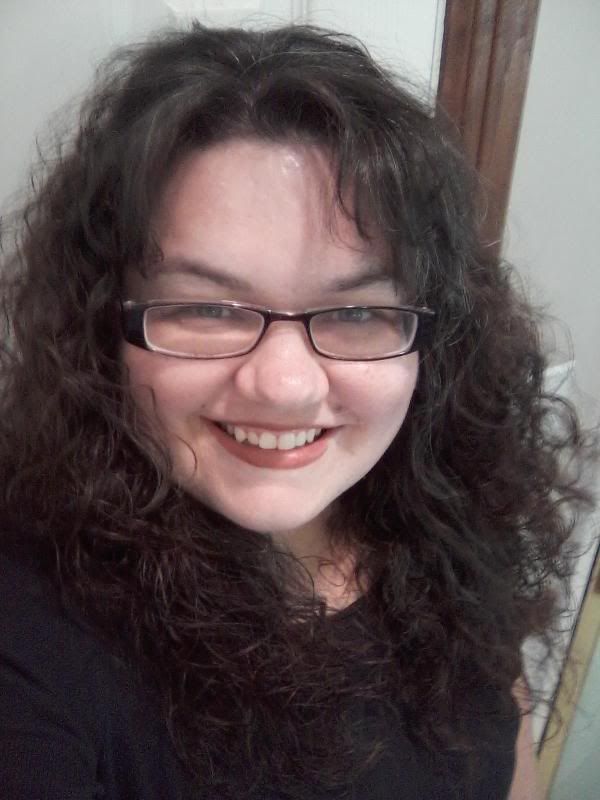 Compensating with cute glasses, big hair, and flattering camera positions.
On the pet front, we had some sadness. We had to say goodbye to our sweet Psyche on New Years Eve. She was old when we got her, but we'd hoped to have a good 10 years with her. It wasn't to be.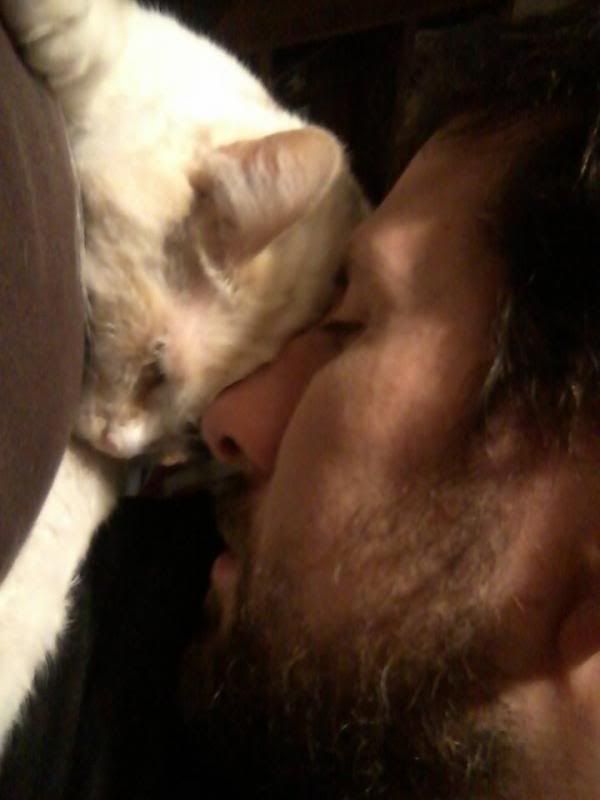 Sweetest sweetie cat.
It's hard to know if Quill and Isis understand her absence from the house. They're a comfort to those of us who do, anyway.
You two must stay 10 more years. You must.
We very recently lost our beautiful niece, Stacey, who went home to God at the much too young age of 30. I'm not ready to say more because I still can't say anything about it without crying. Just know she was beautiful and wonderful and ours for too short a time.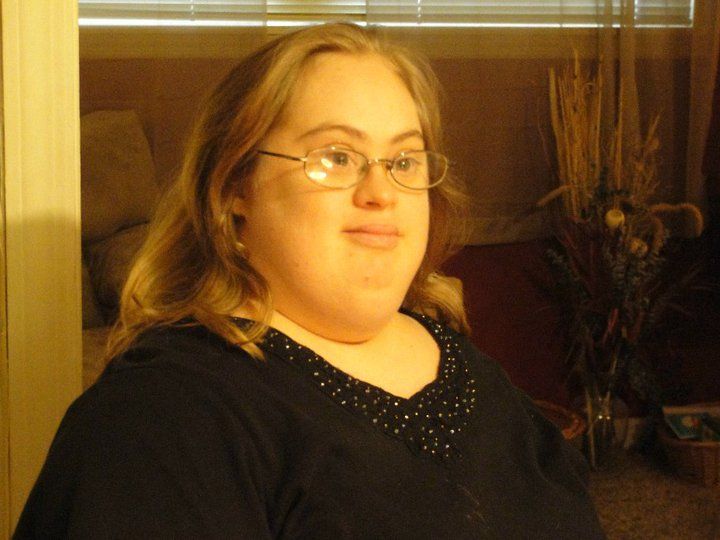 Love you forever.
This year hasn't been all hard stuff and growing up. We had some fun times too. We traveled to Texas and converged with all my siblings for our parents' 25th anniversary.
25 Years on Braudaway!
We made an impulsive trip over Labor Day weekend to Idaho just to say we'd been to Idaho. Landed at the State Fair. Fun and hijinks ensued. Also, hey...we've been to Idaho.
Black sheep...hijinks for sure.
We discovered the magic that is downtown Ogden, UT, and have spent many a magical hour there.
Historic 25th Street: Zombies welcome.
In November, Richard and I stole away to the Anniversary Inn for a much needed and long overdue night away. We asked if we could live there for good, but they just backed away slowly.
But really...can't we just move in?
So, I think I mentioned above that I'd tell you what you can expect from this blog in the near future. The only honest answer to that is that I'll be blogging but can't say how often. After a couple of stressful years, I've realized I didn't do myself any favors by NOT blogging, so I'm committed to keeping this outlet available. My blogs keep me grounded, centered, and surprisingly happy even when times are tough, so my hope is to just keep up even if the unexpected arises because I'm better off if I do.
Thank you for that.