Monday, January 13, 2014
Posted by Sarah Braudaway-Clark at 1:01 AM
I found today's Awesome Product, The Perfect Pancake Pan, in my local Kmart where I was searching for pretty, non-broken lamps for my bedroom (I do this every few months when the previous pretty, non-broken lamps die sad, unfortunate deaths...usually at the paws of cats).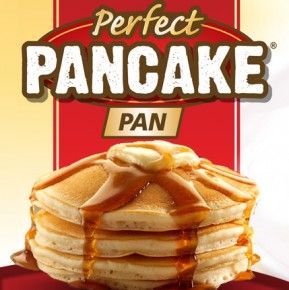 I bought two Perfect Pancake Pans on impulse, having never seen an ad for one on TV, so I don't know what over-the-top, As Seen on TV calamities this product is supposed to prevent. I didn't buy it because I have a problem tripping and falling every time I try to pour pancake batter into a pan, nor have I ever sent a skillet flying across the room in my inept attempts at flipping a pancake (that only happens with grilled cheese).

For me, the draw was all about numbers. There are seven hungry people in my house, and two Perfect Pancake Pans can make eight pancakes at a time. And unlike a griddle, which *might* have room for that many, the Perfect Pancake Pan keeps the batter from running between pancakes and allows me to flip them all at once. This is especially helpful when I'm also tending to eggs and bacon or cutting up melons to complete the meal, which happens just about every time I'm making pancakes.

I'm happy to report the pans work just as they promise to. There was a learning curve with the first batch when I didn't give them sufficient time to cook after flipping them, but that was more about me being impatient to "test" one than anything. I do that with everything I cook (and consequently have a taste of half cooked food...mmmm...half cooked food). If you follow the directions that come with the pan, you'll be fine.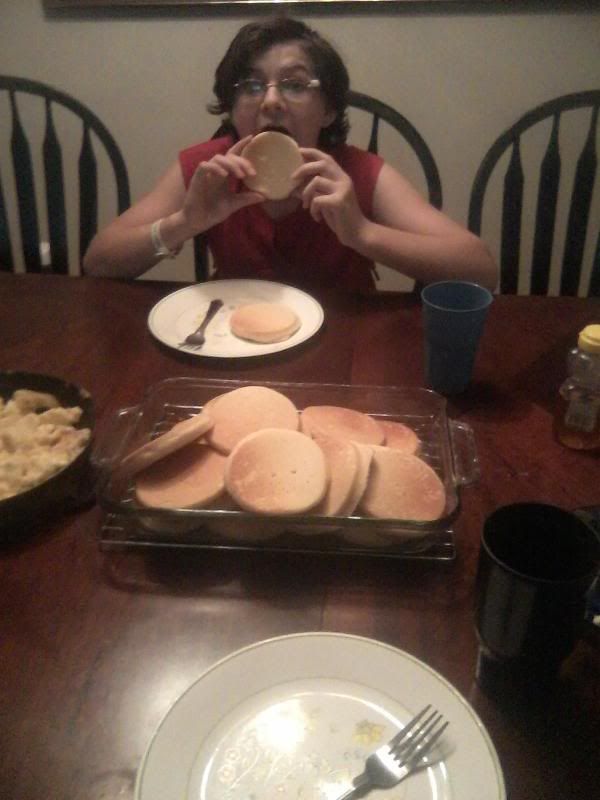 A few days after I cooked my first batch of pancakes, we tried making eggs in the pans for some breakfast sandwiches. The technique is a little different with eggs, but the results were just as good. As a mom of kids who love, love, love fried egg sandwiches, being able to make them all at once is like a Christmas miracle. I'm not saying Jesus endorses the Perfect Pancake Pan, but if the loaves and fishes were pancakes and eggs, this product would have gone a long way. I'm just sayin'.